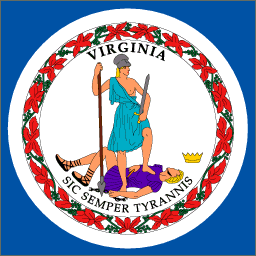 Welcome all residents of the "Old Dominion"!
If purchasing a new home was in your agenda but the rising housing costs and the turbulent economic times is resisting you, then we have some really good news for you. With the aid of US government sponsored USDA mortgage program, you can easily secure your own home, at your own conditions.
Residents of counties such as Pulaski, Surry, Scott, Orange, New Kent, Nottoway, Nelson, New Kent, Halifax, Essex and many more within Virginia has an excellent chance to get approved for this excellent rural housing development program. It has been exclusively designed and initiated for those households and individuals who cannot afford their own home.
USDA Mortgages in Virginia – Advantages
No mortgages maintenance fee charged
100% financing available
Zero down payment required
Fixed interest rate charged for the whole loan tenure
Loan can be utilized to buy new home, repair/renovate existing homes or even relocate to a new location
No collateral or security for the loan
Loan approval despite bad credit history
Flexible income limits
US Government backed and fully legalized and authorized
Non-Eligible Counties – USDA Mortgages in Virginia
There are some counties within Virginia which have been declared as non-eligible for this special mortgage scheme. Depending on the existing growth rate and progress of the counties, US government has come out with such a list of non-eligible counties.
Some of these counties are:
Arlington
Chesterfield
Fairfax
Hanover
James City
Loudoun
Rockingham
Stafford
York
Bristol City
Manassas City
Manassas Park
Salem City
Winchester City and more
Though there are some pockets and areas within these counties which are in fact eligible for this special program. You are strongly advised to visit the official website of USDA to know more about all eligible as well as non-eligible counties in Virginia by clicking here: http://eligibility.sc.egov.usda.gov/eligibility/textDiscriptionAction.do;jsessionid=64771B85D78352FB6D040A7238EA368C?pageAction=oipCounty&stateCode=51
Income Limits – USDA Mortgages in Virginia
US Government has tried to identify those households and families which are capable to finance their own home. IN order to filter out such households, USDA has introduced income limits which are considered while granting approval for this program. The prevalent earning potential of the residents of Virginia along with the number of members in the specific households are considered while determining income limits. Please refer to the official website of USDA wherein they have mentioned the income limits for all counties within Virginia: http://eligibility.sc.egov.usda.gov/eligibility/welcomeAction.do?pageAction=pageLoad&requestInfo=GuaranteedIncomeLimits&NavKey=incomelimit@12
USDA Mortgages in Virginia is an amazing scheme which have benefited hundreds of families and enabled them to secure their own home. Don't delay! You can start the process of applying for USDA mortgages right away by filling the short form in the right hand side of this webpage and/or by calling us at 877-342-7449 .