How To Find Out If Your Income Qualifies Under the USDA Loan Income Limits
USDA Home Loans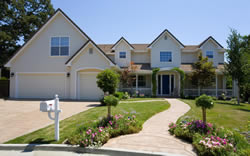 USDA Home Loans are designed to give low income families the ability to purchase beautiful homes in small towns or rural areas of the country. USDA loans are some of the best home mortgages on the market and offer low closing costs, low monthly mortgage insurance at a 30 year low fixed rate. USDA loans are also the only loans available to the general public that require absolutely no down payment. USDA loans are also some of the most credit flexible mortgages available and are backed by the Federal Government. However, because these loans are primarily designed for moderate to low income families, there are income limits that must be met in order to qualify.
USDA Income Eligibility
USDA Income Eligibility
In most states, to be eligible for a USDA Rural loan your monthly housing costs must meet a specified percentage of your gross monthly income. Also, you must have enough income to be able to adequately pay your housing costs, plus all additional monthly debt that you have incurred. The USDA will review your income based on your adjusted household income, and your repayment income, which is also known as your gross earnings.
While the USDA will look over these factors to make sure you have enough income to qualify, having too much income can disqualify you as well. Income limits will vary depending on the state and county you choose to live in, as well as the type of USDA loan you apply for. The two types of USDA loans available are USDA Guaranteed Rural Housing Loans and USDA Direct Rural Housing Loans.
USDA Loan Income Limits
USDA Loan Income Limits
USDA Guaranteed home loans are the most common type of USDA mortgages and allow for higher income limits. USDA Guaranteed Loan applicants may have an income of up to 115% of the median household income of the area you're buying your house in an eligible USDA area. Area income limits vary per each county and state.
USDA Direct Housing loans are less common then USDA Guaranteed loans and are only available for low to very low income levels. Low income is defined by the USDA as being below 50% of the area median income while very low income levels is below 50%. If your income is below these levels then you will qualify for a USDA Direct Housing loan. While the USDA Direct Housing loan generally allows for slightly lower mortgage rates, the USDA Guaranteed loans allow for greater income limit flexibility.