USDA Home Loan Guidelines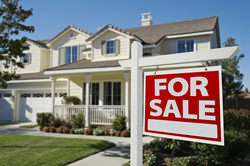 Given today's tough lending standards mixed with a bad housing market, having good credit may not even be enough to qualify for a home loan. Because lending institutions are looking for added security when handing out home loans, the USDA has created it's own home loan program that insures up to 90% of the initial loan amount. This government backed guarantee gives banks more incentive to loan to a larger selection of the population, who may not have been able to secure a home loan elsewhere.
USDA Loans are designed for low to moderate income borrowers who can't afford a costly down payment. USDA loans require absolutely no down payment and offer flexible 30 year mortgages at a low fixed rate. USDA loans also require no monthly mortgage insurance, low closing costs, and are credit flexible. But because of these added benefits there are some additional requirements that may limit eligibility. Here are the USDA Guidelines for eligibility.
USDA Guidelines For Eligibility
First off, for you to be eligible for a USDA home loan your prospective property must be located in a USDA eligible rural area. But you don't need to live in the country to be eligible for a USDA loan. USDA home loan guidelines dictate for your property to be eligible it must reside in a rural area or small town of less than 20,000 residents. Property eligibility may change from county to county so make sure to contact your local USDA office for more information.
Secondly, you must have dependable and adequate family income to afford monthly mortgage payments. You're family income is defined as the gross income of the applicant, co-applicant and any other adult living you're house. However, because USDA loans are designed for individuals with moderate to low incomes, there are income limits as well. The general rule on income limits is that the household income of the applicant cannot exceed 115% of the area's median income. While there are some allowable deductions, if you're household income is well over this mark you may not qualify.
You must be a U.S citizen, qualified alien, or legally admitted into the U.S. as a permanent resident. You also must have an above average credit history that indicates a reasonable ability to pay your obligations as they come due. The lowest credit scores lenders look at for USDA loans is 620, but some will go as low as 580 if you have a consistent work history and dependable employment. If your credit is below 580, or you have little to no credit at all, your USDA lender may be able to still work with you. And lastly, your total debt must not exceed 41% of your gross income.