What is Cash out Refinancing?
Cash out refinancing can be defined as the kind of refinancing where the amount of the new mortgage is greater than the amount of the existing mortgage as well as the settlement costs of the loan.  The cash out refinancing transaction is often considered as a better alternative to a home equity loan as the purpose of this option is usually to extract equity from the borrower's home.
Most of the time cash-out refinance is taken as a way for borrowers to get the equity in their homes so that they can use the money to either make additional purchases as well as to pay down consumer debt.  However, getting access to equity is a big decision and the borrower should make a risk-based assessment whether getting this equity is economical for them or not.
Apart from the glaringly obvious benefits of the cash-out refinancing, the borrower must not forget that there are certain costs of this option as well, which also includes the fact that the lender may charge a high interest rate on this type of refinancing as compared to a rate and term refinance.
Why to Get Cash out Refinance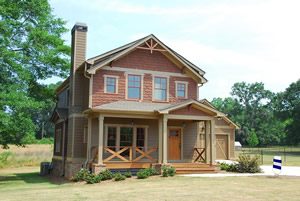 There are several benefits if cash-out refinance that can make this option a very viable one for you. These benefits include:
Better cash flow and reserve position than before. However, you will still be in debt but not will only be making one payment each month instead of many and that too at a considerably lower interest rate.
You get better interest rates than other loans like the home equity loan which means you will have a better credit score
When you roll your high interest debt with a mortgage payment you get great tax benefits as well as all the mortgage interest is tax-deductible
Contact Cash out Refinance Lender
Speak with one of our Cash Out Refinance Lenders today at 877-342-7449 and get the best cash-out refinance deal in the market.