USDA Mortgages After A Short Sale
What is a short sale?
Short sale happens when a financially distressed borrower sells a property for a balance that is less than due outstanding mortgage balance and the proceedings of these sales go to repay the lender. After that the lender accepts the repayment that is less-than –full repayment of the mortgage and the borrower is released from the obligation of the mortgage. This short sale procedure helps the borrower avoid a situation where the losses would be larger for the lender if he was forced to foreclose on the mortgage.
USDA Mortgage Program and Short Sales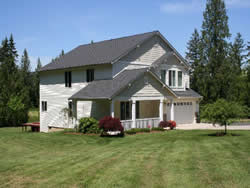 Qualifying for a USDA loan after a short sale depends upon different aspects and factors of a situation. If these factors work in the favor of a borrower then USDA loan program may be a solution.
USDA loan eligibility after short sale is exceptional, which means that exceptions can be made on a case to case basis and the eligibility depends upon the reasons that caused the short sale. Possible exceptions in USDA mortgages qualifying process for short sale can be made if the negative activity can be proved to temporary in nature and the situation that lead to the short sale was beyond control of the applicant. These hardship factors may include:
Demise of a spouse
Relocation or transfer from job
Financial hardship due to a serious medical emergency for borrower or family member
To support these hardship factors the underwriter will require supporting documentation like medical documents, transfer paperwork as well as court records etc.
Apart from hardship factors, there are several compensating factors that may work in favor of a borrower with short sale. These compensating factors include:
Low debt ratios
Documented reserves like savings, checking, 401k
Stable job history (2+ years on the same job)
Rental history that has no late payments and is verifiable