USDA home loan is probably the best mortgage plan for an individual or a family who has a low income and conventional loans are way out of their budget. The best thing about a USDA mortgage is that they have very flexible eligibility requirements. Let us take a look at the important items to consider when you apply for this loan.
Income requirements
The housing payment for the new place with PITI may not go over 31% combined with the monthly income of the applicant
The borrower is suppose to have an employment history of two years
The bottom ratio should be 41%
The income (adjustable) of the applicant or the borrower should be lower than the maximum income allowed by USDA RD
Credit requirements
The applicant must have made on time payments in the last 12 months
Credit score of 620 or above (Middle FICO)
After a bankruptcy or foreclosure a period of 3 years should have relapsed
In case of a Chapter 13 bankruptcy payment must be made at a regular interval for the last 12 month
There should be no outstanding judgements in the last 12 months
Important USDA Mortgage Underwriting Guidelines
The USDA home loan typically has two sides of eligibility requirements that are namely:
Borrowers financial as well as credit eligibility
Property eligibility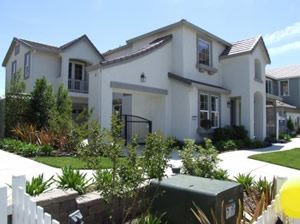 As the loan program is designed for low to moderate income families, your income must meet the maximum mark as set by the USDA. The underwriter will look at your gross income, co-applicants income as well as the income of any adult who plans to live in the house. The borrower is required to submit the IRS tax filings of the last two years in order for the underwriter to have a clear picture of your income. The borrower must have received two years of steady income.
In order to be eligible for this loan the property that the applicant is suppose to buy must be located in a rural area that is approved by USDA.
USDA Mortgage Application
Fill our USDA loan application with the help of an expert and email us or speak with one of our USDA Mortgage experts today at 877-342-7449.