What Is Mortgage Refinancing?
Getting a Lower Rate on Your Mortgage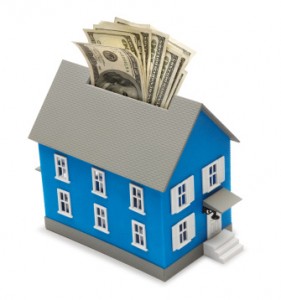 Refinancing can be a wise decision as it can help you secure a lower interest rate on your existing loan. The reduction in the interest rate helps you save money as well as help you increase the rate at which you build the equity in your home. Moreover, refinancing can help you lower the size of your monthly payment.
With the help of refinancing the homeowners also get the golden chance of shortening the loan's term. Refinancing also give you the chance of converting between adjustable rate mortgages to fixed rate mortgages. It is true that ARMs may offer lower rates than FRMs initially but with passing time and adjustments the rate increase which is typically higher than what fixed rate mortgages offer. This is when converting to a fixed rate mortgage through refinancing eliminates future concerns over interest rate hikes.
Save Money through Refinancing
With refinancing you get home equity and this equity can be used to remodel or update your investment property. An up to date appearance and structure of your property means that it will perform to the best of its potential. This money can also be used for aesthetic changes like painting the interior as well as the exterior of the property or you can even update the interior like installation of hardwood floors as well as refurnishing your kitchen. You may even build an addition to your existing property. All these changes can make your property even more appealing.
Apart from updating or remodeling your existing property, you can even use the cash you will receive through refinancing to purchase additional investment property. This is usually the way through which most small time landlords build their investment properties portfolio.
Increase Your Savings Today
Speak with one of our Mortgage Refinance experts today at 877-342-7449 and get the best possible refinance options in the market.