Financing Repairs to Distressed Properties with Your USDA Loan
What is a distressed property?
Distressed property is that home or piece of real estate that is put up for sale not by the proprietor but the mortgagee. Distressed property can also be defined as a property that is under foreclosure order. Most of the time distressed properties fetched a price that is far below then its actual market price.
USDA Loan and Financing Home Repairs
USDA loans are gaining a lot of popularity amongst the low income group for the benefits they provide to low income families and individuals who want to realize their dream of becoming the owner of their own home. However, not all of you know about the option that USDA loan provides to people through which they can quite conveniently take advantage of those properties that need repairs and are under foreclosure or short sales. With the help of USDA loan, the client can finance home repairs like fixing the plumbing, flooring as well as replacing stolen A/C units on properties mentioned above.
Qualification Requirements to Conduct Repairs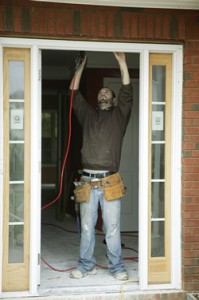 The USDA loan program allows client to get finance on possible home repairs, however there are certain qualification requirements that the client needs to meet in order to be USDA loan eligible for this type of home repairs financing under the USDA loans. These qualification requirements are:
The property must be in the right condition for underwriting or appraisal of the required repairs
In order to get home repairs finance the bid as well as the invoice for all repairs by the contractor is needed
The repairs needed in the property must have no adverse affect on the safety or livability of the place as well the residents
The funds will only be provided to the client after a final inspection from escrow
The appraised value of the home repairs must be supportive of the total loan amount in order for it to qualify