Qualifying for a USDA Mortgage with Higher Debt Ratios
What are debt ratios?
Debt ratio can be defined as the financial ratio that speaks of a individual's or company's assets percentage that are provided via debt. Debt ratio is the sum total of current liabilities and long term liabilities (total debt) as well as sum total of fixed assets, current assets as well assets known as goodwill (total assets). In short, debt ratio is the sum total of total debt and total assets.
Numerically this can be explained as:
Debt Ratio = Total Liability/Total Assets
USDA Loan Qualification with High-Debt Ratio
Given the current market scenario and the economy at an all time low, families with low income as well adverse financial conditions like high debt-ratio cannot even think about buying a home. However, USDA loans can be the answer to your problem if you dream of owning a house and have humble background. This loan program is offered by the federal government and is backed by the USDA. The USDA loan eligibility criteria are flexible even for applicants who have high debt ratio.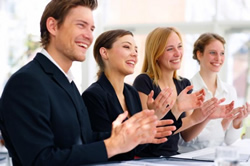 The 'compensating factors' column of the USDA Rural Development home loan underwriting explains how an applicant with high debt ratio and not so good credit scores has a chance of qualifying for USDA loan. These factors are:
The credit scores for the borrower and the co borrower needs to be at least 660and 620 respectively
The applicant of this loan must have cash reserves that must be three months of PITI after closing at the very least
The applicant should be able to show potential proof that his earnings in the future will increase, for example a college degree that will support career advancement. This type of proof will help the borrower in the qualification process
The borrower must exhibit careful credit use in the form of low outstanding balances and accounts