USDA Mortgages in Florida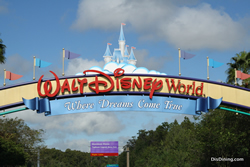 With its long coast line and proximity to several crucial sea routes such as Gulf of Mexico and Atlantic Ocean, Florida is one of the most vibrant and cosmopolitan states of America. There exists large number of foreign nationals, Hispanic community and rural population within Florida; with one common dream: Of having a home which they can call their own. However, with turbulent economic times and harsh economic progress, it may become hard for some of these households to accomplish their dream. But the good news is that, with government sponsored housing development program called USDA mortgage, citizens of counties such as Baker, Calhoun, Dixie, Gulf, Hendry, Hardee, Nassau and many more within Florida state can materialize their dream of owning their own home.
USDA or United States Department of Agriculture had initially devised this attractive housing scheme for rural areas. But with rapid urbanization and with focus to help all households within some specific income levels, USDA mortgage can now be availed by all providing they meet some eligibility criteria. One may wonder why the US government and USDA have set these eligibility criteria for the approval of this attractive loan scheme. It is done primarily for two reasons:
Low income group and those who cannot repay the installments are filtered out
High income group households, who can afford their own home be left out
Already developed counties be left alone
County Eligibility for USDA Mortgages in Florida
Based on property index and development ratios, there are some counties which are not eligible for USDA mortgage. These are:
Alachua
Bay
Brevard
Broward
Charlotte
Clay
Duval
Escambia
Hillsborough
Indian River
Lee
Leon
Manatee
Marion
Miami-Dade
Monroe
Okaloosa
Orange
Osceola
Palm Beach
Pasco
Pinellas
Polk
St. Johns
St. Lucie
Santa Rosa
Sarasota
Volusia
However, there are some areas within these counties, which are eligible. For more detailed and complete information, you are encouraged to directed visit the USDA website to check the eligible counties by clicking this link: http://eligibility.sc.egov.usda.gov/eligibility/textDiscriptionAction.do?pageAction=oipCounty&stateCode=12
Income Limits for US Mortgages in Florida
USDA is strict on implementing the income limits eligibility for mortgage approval. But the income limits set by them are pretty liberal, and most of the US citizens reading this webpage will find themselves within the income limits. You are suggested to visit the official website of USDA wherein they have mentioned the income limits based on household members and the specific counties: http://eligibility.sc.egov.usda.gov/eligibility/welcomeAction.do?pageAction=pageLoad&requestInfo=GuaranteedIncomeLimits&NavKey=incomelimit@12
USDA Mortgages in Florida- Advantages
There are several inherent advantages of USDA mortgages like:
Fixed Interest rate
No down payment required
US Government backed mortgage
No security or collateral required
Liberal income limits eligibility
Don't wait further. Join thousands of other Florida residents who have taken advantage of USDA mortgages and have owned their own home. For more details, you are required to fill the form in the right hand side of this webpage and/or call us at 877-342-7449 right now!