Why Should I Live in USDA Rural Housing Zones?
USDA Rural Development's Rural Housing Direct Home loan is the best option for you if you live in a USDA approved rural area as these loan programs offer 100% financing option where no down payment is required for low and lower income individuals as well as families. Moreover, these loans are available at 3.75 percent interest rate.  A USDA loan is offered by a USDA Rural Development for almost a period of 30-38 years.
USDA Rural Development Program
The main purpose of a USDA home loan was to boost up and develop the rural population and that is why the eligibility requirements are very flexible. The amount of the mortgage is typically determined according to the ability of the borrower to pay.  The best thing about this loan is that it mainly targets those families and individuals whose income does not exceed 80% of the median income level of their residing county and who would under normal circumstances would not qualify for a conventional loan.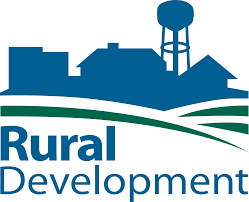 This mortgage plan offers an extensive range of home ownership assistance to families as well as individuals who either currently lives in rural areas or wish to reside in one. The main aim of this program is to improve the quality of life in rural communities as well as increase the economic growth of these places.
With the help of these loan programs families with low incomes can not only purchase a house but can also renovate, repair or even relocate a single or multi-family home in rural areas that are approved by the USDA.  The benefits of a USDA loan in brief are:
No down payment required
Competitive 30 year fixed interest rate
Flexible credit guidelines
No maximum purchase price
Apply for USDA Housing
Email us or speak with one of our USDA Rural Housing experts today at 877-342-7449