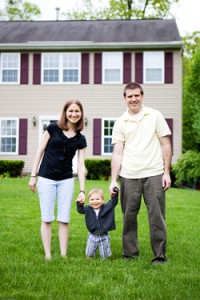 If you haven't already heard of the USDA mortgage program, you may be missing out on one of the best home mortgage programs in the country. USDA home loans provide 100% financing and are fully guaranteed by the United States Department of Agriculture (USDA). USDA mortgages come with some of the best interest rates in the market, low monthly mortgage insurance and require absolutely no money down. Yes, you heard that right. The USDA mortgage program is one of the only remaining mortgage programs in the country that require absolutely no money down for the purchase of your home.
This guaranteed mortgage program is managed by the Housing and Community Facilities Program (HCFP) which then provides a 100% loan guarantee to any participating local lender. The individual will then work the USDA approved lender to ensure that the individual meets all the necessary eligibility requirements needed to qualify.
USDA Mortgage Eligibility Requirements
Your USDA eligibility will be determined by several factors, mainly your income and the location of the property you're looking to purchase. For you to qualify for a USDA home mortgage, the property in question must be located within a USDA designed rural area. USDA designated rural areas are typically defined as any property located within a rural area, open county, or an area with less than 20,000 – 25,000 residents, depending on the state. However, while USDA mortgages have long been considered "Farmer's Loans", you don't need to be living in a rural area in order to qualify. There are actually many USDA eligible areas outside of major U.S. cities that are classified as USDA eligible, as long as the community has less than 25,000 residents.
After you have found a home in a USDA eligible area, your financial and credit history will then be evaluated. Because USDA mortgages are specifically designed for low to moderate income families, or individuals, there are various income limits that vary from state to state. To be eligible for a USDA home loan, your total household income must not exceed 115% of the median average income for that area. Your total household income is calculated from your total yearly income, as well as your spouse's income and any other working adults in your household. You must also be a United States citizen, have an above average credit score of at least 620, and have enough dependable income as to afford monthly mortgage payments.
USDA Mortgage Advantages
There are a number of advantages that the USDA mortgage program offers that you simply won't find from a traditional mortgage. First of all, all USDA mortgages come with 100% financing and are some of the most credit flexible home mortgages on the market. Even if your credit score is below 620, many USDA lenders will accommodate a credit score as low as 580, as long as you can prove that you have dependable income and that your low credit score is due to circumstances beyond your control. Secondly, the USDA mortgage program is the only home loan program in America, besides the VA mortgage program, that requires absolutely no down payment for the purchase of your home. USDA mortgages also come with low monthly mortgage payments, low interest rates, and all closing costs can be either paid in full by the seller, or worked into the overall price of your mortgage. For more information on USDA mortgages please contact your nearest USDA home loan representative.