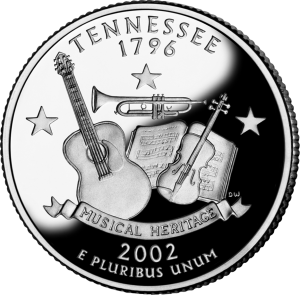 There is some good news for all residents of counties such as Bedford, Campbell, Carroll, Clay, Gibson, Giles, Hancock, Johnson, Macon, Obion and many more in Tennessee. With the help of US government backed special mortgage scheme called USDA mortgages in Tennessee, you can now apply for getting home loan, without even paying any down payment!
USDA or United States Department of Agriculture has introduced this attractive mortgage program for those families which cannot afford their own home due to harsh economic conditions. Join hundreds of families from Tennessee who have taken advantage of this special loan program.
Income Limits for USDA Mortgages in Tennessee:
Income limits is one of the eligibility criteria for granting approval for this special housing development program. Only those families whose annual income falls between this income limit are granted approval for this special loan. The purpose of this income limit criteria is to filter out those families which are affluent enough to finance their own homes.
Kindly refer to the official website of USDA for getting complete list of income limits based on the county and number of members in the household; by clicking here: http://eligibility.sc.egov.usda.gov/eligibility/welcomeAction.do?pageAction=pageLoad&requestInfo=GuaranteedIncomeLimits&NavKey=incomelimit@12
USDA Mortgages in Tennessee – Non Eligible Counties
Keeping into factor the contemporary development index of the counties and the progress chart of nearby areas, USDA has allocated some of the counties as non-eligible for this special mortgage program. Below are some of the counties which are not eligible in Tennessee:
Hamilton
Knox
Davidson
Montgomery
Putnam
Sullivan
Sumner
Wilson, etc
If you want to know more about all eligible as well as non-eligible counties, then you are strongly advised to visit the official website of USDA at: http://eligibility.sc.egov.usda.gov/eligibility/textDiscriptionAction.do?pageAction=oipCounty&stateCode=47
There are some amazing benefits of USDA Mortgages in Tennessee
Some of them are:
Loan can be utilized for purchasing new home or relocating to a new location
Loan can also be used for repairing or renovating existing homes
No mortgage maintenance fee
Loan repayment tenure can be stretched up to 30 years
Zero down payment required
Fixed interest rate for the whole loan tenure
100% Finance available
Instant Approval
We understand that it really hard to afford a new home in current economic situation. Hence we encourage you to take benefit from USDA mortgages in Tennessee and join hundreds of families from Tennessee who have taken advantage of this special loan. You can start right away by filling this short form in the right hand side of this webpage and/or by calling us at 877-342-7449 .