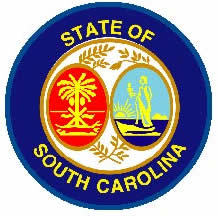 If you are planning to own your own home but due to bad economic conditions, cannot afford right now, then we have some good news for you.
With the help of USDA Mortgages in South Carolina, you can now own your own home without even paying any down payment. US Government and USDA (United States Department of Agriculture) has come up with this special housing development program which has already benefited hundreds of families. If you are a resident of Abbeville, Barnwell, Lee, Marion, Union and other counties in South Carolina, then you can easily apply for this loan and get approved.
Benefits of USDA Mortgages in South Carolina are:
Fixed rate interest rate for the whole loan tenure
Zero down payment required for loan approval
Loan repayment tenure up to 30 years
100% Finance scheme available for mortgage
Flexible credit history
Legal and authorized by US Government
Instant Approval
Non-Eligible Counties – USDA Mortgages in South Carolina:
Depending on the progress and development index of the particular county, US government has debarred few counties in South Carolina from participating in this unique housing development program. If you stay in any one of these counties, then you should definitely check out the official USDA website for complete details as there are some areas within these non-eligible counties which are granted approval.
The following counties are non-eligible for USDA mortgages in South Carolina:
Aiken
Berkeley
Darlington
Florence
Horry
Richland
Sumter
York
You can visit the official website of USDA by clicking here: http://eligibility.sc.egov.usda.gov/eligibility/textDiscriptionAction.do?pageAction=oipCounty&stateCode=45
Income Limits – USDA Mortgages in South Carolina:
USDA Mortgages in South Carolina has been introduced for those homeless families which cannot afford their home right now. Hence, those families which are rich and can afford their home are filtered out. In order to make sure that only eligible households are granted this loan, USDA has introduced income limits for granting approval of this special mortgage scheme.
In order to know more about the income limits based on the county and number of members in the household, please refer to the official website of USDA where the complete details for income limit has been published. You can visit the website here: http://eligibility.sc.egov.usda.gov/eligibility/welcomeAction.do?pageAction=pageLoad&requestInfo=GuaranteedIncomeLimits&NavKey=incomelimit@12
Hurry up! Take the bold decision which you have been avoiding for long; and let your family enjoy the joys of staying at a house which you can call your own. Your one step will transform your life. Apply for USDA Mortgages in South Carolina now. You can start right away by filling this short form in the right hand side of this webpage and/or by calling us at 877-342-7449.