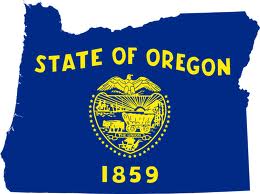 Welcome all residents of Oregon!
Now, it is very easy to secure your own home, at your own conditions and at extremely flexible terms and conditions. The USDA has developed a rural housing development program called USDA Mortgages which assists households and families in Oregon that cannot afford their own home.
If you are resident of counties such as Baker, Clatsop, Columbia, Crook, Curry, Lake, Lincoln, Morrow, Wheeler among several others in Oregon, then you stand an excellent chance to get loan approval under USDA mortgages in Oregon.
USDA Mortgages in Oregon has several advantages
Zero down payment required for getting loan approval
Fixed interest rate
Loan tenure can be extended till 30 years
Utilize loan amount to buy a new house or to relocate to a new location
Flexible income limits
Authorized and approved by US government
Fully legal mortgage program
USDA Mortgages in Oregon – Non Eligible Counties:
Considering the current development index and local progress of the specific counties, USDA has made few counties as non-eligible for this special housing development program.
Some of these non-eligible counties are:
Benton
Clackamas
Coos
Deschutes
Douglas
Jackson
Josephine
Klamath
Lane
Marion
Multnomah
Polk
Washington
Yamhill
You can always check the official website of USDA to get the complete list of all eligible and non-eligible areas for USDA mortgages in Oregon. There are some areas and pockets within these counties which have been granted permission for the attractive rural housing development program. You can visit the official website of USDA by clicking here: http://eligibility.sc.egov.usda.gov/eligibility/textDiscriptionAction.do;jsessionid=6E5B2D5044BCFA12A29B217999BE5D72?pageAction=oipCounty&stateCode=41
USDA Mortgages in Oregon – Income Limits
USDA does not want to grant loan sanction for those households and families which are self sufficient to get the finances for their new home. Hence, to filter out these families, USDA has come out with a elaborate income limits which is referenced for granting approval for USDA mortgages in Oregon. For example, for a 5 member household staying in Gilliam, the income limit has been set between $29500 and $95650 for getting approval for guaranteed housing loan under the USDA mortgages program. Please refer to the official website of USDA to get the complete details for income limits by clicking this link: http://eligibility.sc.egov.usda.gov/eligibility/welcomeAction.do?pageAction=pageLoad&requestInfo=GuaranteedIncomeLimits&NavKey=incomelimit@12
Take the final step for securing your own home, and apply for this excellent housing loan program, which has been used by thousands of families in Oregon. You can start the process of applying for USDA mortgages right away by filling the short form in the right hand side of this webpage and/or by calling us at 877-342-7449.