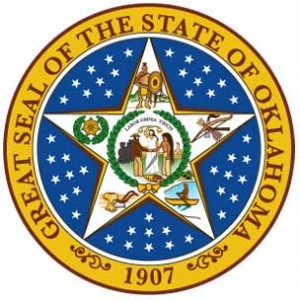 If you are a resident of counties such as Adair, Alfalfa, Atoka, Harmon, Grant, Haskell, Love, Mayes, Ottawa, Pontotoc, Seminole, Texas, Woods and many more within Oklahoma, then you have some really good news.
Without even paying any down payment, you can have possession of your own home.
USDA or United States Department of Agriculture along with US government has introduced an amazing rural housing development scheme called USDA Mortgages in Oklahoma, which has been formulated to help those families who cannot afford their home right now.
Some Advantages of USDA Mortgages in Oklahoma include:
100% Finance Available
Absolutely no down payment required
Fixed interest rate for the while loan tenure
Loan repayment period up to 30 years
Get approval despite having bad credit history
Loan can be used to buy new phone, repair or renovate old homes or even while relocating to a new location
US Government approved and authorized
Instant Approval
USDA Mortgages in Oklahoma – Income Limits
Based on the prevalent economic growth of the county and the median salary of its residents, USDA has introduced income limits which are used for granting approval for this attractive housing loan program. For example, if you a resident of Alfalfa county and total members in your household is 4, then for successful approval of this mortgage program, the annual income should fall between $25950 and $75750. Please refer to the official website of USDA to know more about the income limits, based on the country and number of members in the household by clicking here: http://eligibility.sc.egov.usda.gov/eligibility/welcomeAction.do?pageAction=pageLoad&requestInfo=GuaranteedIncomeLimits&NavKey=incomelimit@12
USDA Mortgages in Oklahoma – Non Eligible Counties
The counties which are non-eligible for USDA mortgages in Oklahoma are:
Canadian
Carter
Cleveland
Comanche
Creek
Garfield
Jackson
Kay
Muskogee
Oklahoma
Osage
Payne
Pottawatomie
Rogers
Though, there are some specific areas and pockets within these counties which are deemed eligible for this attractive mortgage scheme. If you happen to live in any one of these counties, then we strongly suggest you to check the official website of USDA to have the complete details regarding all eligible as well as non-eligible counties in Oklahoma. You can visit the official USDA website by clicking here: http://eligibility.sc.egov.usda.gov/eligibility/textDiscriptionAction.do;jsessionid=6E5B2D5044BCFA12A29B217999BE5D72?pageAction=oipCounty&stateCode=40
Owning your home is certainly a very big and bold step and very few are able to afford it. This excellent housing scheme introduced by US government is the golden opportunity for you to secure and own your home at easy terms and conditions. You can start the process of applying for USDA mortgages right away by filling the short form in the right hand side of this webpage and/or by calling us at 877-342-7449.