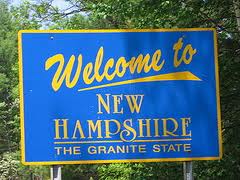 Join thousands of families from New Hampshire who have opted for the wonderfully attractive and easy USDA Mortgage scheme, and secured their own home, at their own condition!
Welcome all residents of New Hampshire. Owning their own home is a dream which millions carry. Providing a shelter for their family which they can call their own is a wish which everyone possesses. But due to harsh economic conditions and turbulent times of recession, very few are able to materialize their dream. But now, it is possible.
If you are a resident of Coos, Belknap, Carroll, Grafton or Sullivan counties in New Hampshire, then you stand an excellent chance of getting approval for USDA mortgage program, and get your own home. USDA or United States Department of Agriculture has introduced a revolutionary rural housing development program which have benefited thousands of families and households and empowered them to own their own home.
Some of the advantages of USDA mortgages in New Hampshire include:
100% finance scheme available
Zero down payment
Despite bad credit history, loan can be approved
Fixed rate interest
Long loan tenure, which can be extended up to 30 years
No collateral or security required for loan
Backed by US government; fully legal and authorized mortgage scheme
USDA Mortgages in New Hampshire – Non Eligible Counties
There are some counties within New Hampshire which are declared non-eligible by USDA for this special mortgage scheme. These counties are:
Cheshire
Hillsborough
Merrimack
Rockingham
Strafford
If you reside in any one of these counties, then don't get discouraged! There are several areas and pockets within these counties which are eligible for this program. To check your area and find the eligibility criteria, please refer to the official website of USDA at: http://eligibility.sc.egov.usda.gov/eligibility/textDiscriptionAction.do?pageAction=oipCounty&stateCode=33
Income Limits – USDA Mortgages in New Hampshire
Based on the prevalent economic development of the specific counties and the average income potential of locals, US government has introduced income limits for approving this mortgage program. For example, for a 3 member household in Sullivan, the annual income for getting approval in USDA Mortgages in New Hampshire program is between $31650 and $86700. Please refer to the official website of USDA for getting more information by visiting: http://eligibility.sc.egov.usda.gov/eligibility/welcomeAction.do?pageAction=pageLoad&requestInfo=GuaranteedIncomeLimits&NavKey=incomelimit@12
Don't delay your decision. Your one action in the right direction can forever change your circumstances, and enable you to get your own home. You can start right away by filling the short form in this webpage and/or call us at 877-342-7449 .