USDA Mortgages in Nevada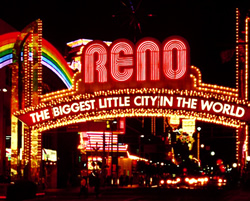 In the current economic times of high interest rate and rising costs of housing, it can be a daunting task for a middle class and rural family to even think of owning a home. With rising unemployment and recession everywhere, owning a home is still a dream for many; but not anymore.
If you are resident of counties such as Churchill, Elko, Lyon, Lincoln, Lander and many more within Nevada, then you stand an excellent chance of owning your own home, at your own conditions. The US government, along with the USDA (or United States Department of Agriculture) has introduced this excellent rural housing program, especially designed for those families and households who cannot afford to own their own homes. With excellent features such as zero down payment and fixed interest rate, USDA mortgage in Nevada is a huge hit among its residents.
Advantages of USDA Mortgages in Nevada
Loan can be used to purchase a new home, relocate to a new home or repair/renovate existing home
First time buyers are also eligible
100% finance option
Absolutely zero down payment
Long tenure of loan repayment (up-to 30 years for eligible cases)
Backed by USA Government and fully legal mortgage scheme
USDA Mortgages in Nevada – Non Eligible Counties
There are some counties which are not eligible for this special mortgage program. Some of these counties are:
Clark
Douglas
Washoe
Carson City
Based on the existing development cycle and progress rate of some areas, US government has put restrictions on the above counties. For more detailed information, please refer to the official website of USDA at: http://eligibility.sc.egov.usda.gov/eligibility/textDiscriptionAction.do?pageAction=oipCounty&stateCode=32
Income Limits – USDA Mortgages
USDA wishes to filter out those households who can afford their home, and that is why they have introduced income limits which check the eligibility of the applicants. For example, for a 3 member household in Churchill, the income limits allocated by the government for approval of USDA guaranteed housing mortgage is between $30150 and $77050. You can refer to the official website of USDA to get the complete details of income limits for all counties, based on the household members, by click here:
http://eligibility.sc.egov.usda.gov/eligibility/welcomeAction.do?pageAction=pageLoad&requestInfo=GuaranteedIncomeLimits&NavKey=incomelimit@12
Still hesitating to take a decision? Don't wait further! USDA Mortgage in Nevada is a once in a lifetime opportunity to possess your own home, at your own conditions. The best part is that, you can start right away by filling this short form in the right hand side of this webpage and/or calling us at 877-342-7449 .