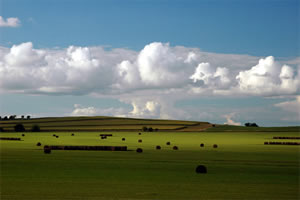 Residents of counties such as Antelope, Arthur, Blaine, Boyd, Burt, Dundy, Franklin etc within Nebraska have some good news; they can now apply for USDA mortgage plan and can become owners of their own home!
Everyone wishes to have a home which they can call they own. However, with turbulent and hard economic time and with rising housing costs, it is becoming very difficult for middle class and rural families to take this bold step of purchasing their own home. Government of USA and United States Department of Agriculture has come up with an excellent housing development scheme to help such families with their exclusive and attractive mortgage program. With USDA mortgages in Nebraska, you can easily apply for the housing loan and get instant approval.
Advantages of USDA mortgages in Nebraska
100 finance available for loans
Zero down payment required
Fixed interest rate (best part)
Long tenure of loan repayment; up-to 30 years on approval
Approval despite bad credit history
No mortgage maintenance charges
Backed and supported by US government
Instant approval
USDA Mortgages in Nebraska – Non Eligible Counties
Taking into consideration of several factors such as development index and local progress and growth of economy, USDA has declared few counties as non-eligible for this special mortgage scheme. Some of these counties within Nebraska which are non-eligible are:
Adams
Buffalo
Dakota
Dodge
Douglas
Hall
Lancaster
Lincoln
Merrick
Sarpy
Washington
In case you are residing within these counties, then don't get discouraged! USDA has approved some specific pockets and cities within these counties which are eligible for the mortgage program. In order to get detailed information about all eligible and non-eligible counties in Nebraska, please refer to the official website of USDA at: http://eligibility.sc.egov.usda.gov/eligibility/textDiscriptionAction.do?pageAction=oipCounty&stateCode=31
Income Limits – USDA Mortgages in Nebraska
US government wants to filter out those families and households from availing this special mortgage scheme which are self capable of purchasing their home from their own finances. Additionally, they also want to check those households which are capable of and willing to repay the loan. Hence, USDA has introduced a certain income limits which check the eligibility of applicants before granting them USDA mortgages in Nebraska. Please visit the official website of USDA to know more about income limits for Nebraska by clicking: http://eligibility.sc.egov.usda.gov/eligibility/welcomeAction.do?pageAction=pageLoad&requestInfo=GuaranteedIncomeLimits&NavKey=incomelimit@12
Don't wait further! USDA mortgage in Nebraska is a golden chance for those, who cannot afford a new home currently, but has intense desire to own one. And the best part is that, you can start the process right away. All you need to do is, fill the short form in the right hand side of the webpage and/or call us at 877-342-7449 .