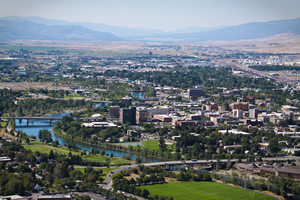 Welcome all residents of The Land of the Shining Mountains!
There is some good news for all residents of Montana who always dreamt of having their own home, but couldn't afford one due to bad economic conditions. USDA along with the US government has introduced this special rural housing development program which assists these families to get their own homes; at flexible and easy terms and conditions.
USDA mortgages in Montana is an excellent opportunity for residents of counties such as
Blaine
Custer
Daniels
Dawson
Deer Lodge
Hill
Lake
Park
Phillips
Sanders
Teton
Toole
Valley and many more. However, there are few counties which are not eligible as well.
This eligibility criterion for counties has been designed by the US government, depending on the existing development index and prevalent progress ratio. Some of the counties which are not eligible for this mortgage program are:
Yellowstone
Missoula
Lewis & Clark
Gallatin
Cascade
To get the complete list of all eligible as well non-eligible counties in Montana, please refer to the official website of USDA by clicking over here: http://eligibility.sc.egov.usda.gov/eligibility/textDiscriptionAction.do?pageAction=oipCounty&stateCode=30
USDA Mortgages in Montana – Income Limits
USDA has set income limits for households residing in various counties of Montana. The loan approval under this scheme depends on this income limit. You may wonder why this income limits, when everyone wants to own their own home. The reason is that, USDA mortgage program had been initially designed for those families which cannot afford their own homes; but want to filter out those households which can purchase their own home from their own finance. Hence, in order to get approval for USDA mortgage in Montana, the annual income of your household should fall within this income limits. To get complete information about these income limits based on the county and number of households, please refer to the official website of USDA by clicking over here: http://eligibility.sc.egov.usda.gov/eligibility/welcomeAction.do?pageAction=pageLoad&requestInfo=GuaranteedIncomeLimits&NavKey=incomelimit@12
USDA Mortgages in Montana – Advantages
There are several inherent benefits of this attractive mortgage program. Some of these are:
100% finance available
No down payment
Loan can be used to own a new home; renovate/maintain existing homes/relocate to a new home
Absolutely no down payments required
No monthly mortgage maintenance fee
Long loan repayment option (up-to 30 years)
Fix rate interest for whole loan tenure
Backed by US government
Fully legal and authorized mortgage scheme
As per our research, the USDA mortgage in Montana is the best housing program ever introduced. If you have the dream of owning your own home but are afraid to take the bold step, then this is your chance. Start right away by filling the short form at the right hand side of this page and/or by calling us at 877-342-7449 .