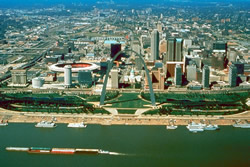 Everyone dreams of owning their own home; of having possession of a house which they can call their own. But very few can afford it, as the housing costs are at all time high and the mortgage loans are skyrocketing every year. However, if you are a resident of counties such as Adair, Barton, Carter, Clark, Dunklin, Franklin, Harrison, Henry, Iron and many more within Missouri, then there is finally some good news for you. At a fixed interest rate for 30 years, and for zero down payments, you can get approved for America's best housing loan program, called USDA mortgages in Missouri!
US government along with USDA or United States Department of Agriculture has introduced this excellent rural housing development program which assists those families and individuals who have a burning desire to own their home, but can't afford right now. Now, you can join thousands of other families and households who taken advantage of this loan and secure their own homes; at easy terms and conditions.
Benefits of USDA Mortgages in Missouri
Loan amount can be used to buy a new home or renovate an existing home or even relocate to a new home
100% financed loan
Fixed interest rate for the whole loan tenure
Long loan repayment period, which can extend up to 30 years
Absolutely no down payment required to get approval
Persons with bad credit history can also apply as the rules of approval are very flexible; they stand a good chance of getting the loan approved
Backed by US government and USDA
Fully legal and authorized mortgage scheme
USDA Mortgages in Missouri – Eligibility Criteria
Some of the counties which are not eligible for USDA mortgages in Missouri are:
St. Louis City
Pulaski
Newton
Platte
Christian
Cole
Clay
Cass
Andrew
Within these counties, there are several areas and pockets which have been granted approval by USDA. Please refer to the official website of USDA to get the complete list of all non-eligible states and eligible states in Missouri for this housing program by clicking here: http://eligibility.sc.egov.usda.gov/eligibility/textDiscriptionAction.do?pageAction=oipCounty&stateCode=29
Income Limits:
US government wants to ensure that only the right and deserving households are granted this attractive mortgage program. And to filter out non-eligible families (such as those who can afford their own homes), USDA has come out with income limits for households. Hence, to get approval, your annual income level must fall within this limit. Please refer to the official website of USDA to get more information about income limits for this special housing development program by clicking: http://eligibility.sc.egov.usda.gov/eligibility/welcomeAction.do?pageAction=pageLoad&requestInfo=GuaranteedIncomeLimits&NavKey=incomelimit@12
Opportunity strikes only once; and smart work is when you can identify that opportunity and make maximum use of it. USDA mortgage in Missouri is one such golden opportunity for all residents of Missouri to own their own homes; at their own conditions. Grab it now!
You can start right away by calling us at 877-342-7449 or by filling this short form in the right hand side of this page.