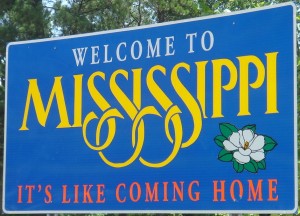 Welcome all residents of Mississippi! If you were planning to own a home, but due to bad economic times and high rate of loans cannot afford it right away, then there is some good news for you. With government assisted housing program, you can easily get the loan and fulfil your long lasting dream of owning your home; at your own conditions.
USDA or United States Department of Agriculture, along with USA government has come up with an excellent rural housing development scheme called USDA mortgages, which has been designed to help households and families just like you. Hence, if you are resident of counties such as Clarke, Copiah, Convington, Holmes, Leake, Lincoln, Newton, Pike, Perry, Smith, Tippah and many more within Mississippi, then you stand an excellent chance to get approval for this attractive housing program.
USDA Mortgages in Mississippi – Non-Eligible Counties
Based on the existing development index and prevalent growth of the surrounding areas, US government has made few of the counties within Mississippi non-eligible for this housing loan. Some of these counties are:
DeSoto
Forrest
Harrison
Hinds
Jackson
Lamar
Lauderdable
Lee
Lowndes
Madison
Rankin
Warren
Washington
To get complete information about all the eligible as well non-eligible counties for USDA mortgages in Mississippi, you are encouraged to visit the official website of USDA by clicking over here: http://eligibility.sc.egov.usda.gov/eligibility/textDiscriptionAction.do?pageAction=oipCounty&stateCode=28
Income Limits – USDA Mortgages in Mississippi
USDA wants to filter out those households who have enough money to buy their own home. This special rural housing development scheme was primarily designed to assist financially weak but stable households who have a dream of owning their own homes but can't afford right now. For this reason, USDA has introduced a certain income limits for getting approval of USDA mortgages in Mississippi. For instance, if a 4 member household in Tate County wants to get approval for guaranteed housing loan under this scheme, then their annual income should fall between $26200 and $74750. Kindly visit the official website of USDA to get complete information about the income limits, based on the counties and number of person in each household; by clicking here: http://eligibility.sc.egov.usda.gov/eligibility/welcomeAction.do?pageAction=pageLoad&requestInfo=GuaranteedIncomeLimits&NavKey=incomelimit@12
Advantages of USDA Mortgages in Mississippi
100% finance available
Fixed interest rate for 30 years
No down payment required for loan approval
Approval for individuals with bad credit history as well
Flexible income limits
Loan for purchasing a new home as well as for renovating and maintaining existing homes
Instant approval
Backed by US government and USDA
Fully legal and authorized mortgage scheme
Everyone has a dream of owning their homes, but due to rising housing costs, very few are able to take the bold step. This is your golden chance of getting approval of this attractive housing loan, which is guaranteed as well direct. USDA mortgage in Mississippi is the best option right now for those who really want to have their own home. Start right away by filling the short form at the right hand side of this page and/or by calling us at 877-342-7449 .