Welcome all residents of Michigan!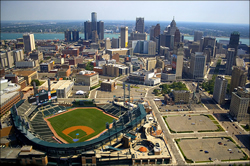 Owning your own home is the greatest challenge which any middle class American can have. But not anymore; with the help of USDA Mortgages in Michigan, you can easily fulfil your dream of having a home which you can call your own.
USDA or United States Department of Agriculture has come up with an exciting housing development scheme, which is intended to help those households and families who cannot afford to purchase their own home. Backed by US government and supported by flexible eligibility rules, USDA mortgages in Michigan will revolutionize housing development in and around Michigan. If you are resident of Alcona, Alger, Alpena, Arenac, Barry, Delta, Gladwin, Huron, Ionia, Lapeer, Newaygo, Tuscola and many more counties within Michigan, then you stand an excellent chance to get instant approval for this loan.
USDA Mortgages in Michigan – Non Eligible Counties
US government has specified few counties which are not eligible for this special program. Some of these counties are:
Allegan
Bay
Berrien
Calhoun
Cass
Eaton
Genesee
Ingham
Isabella
Jackson
Kalamazoo
Kent
Lenawee
Macomb
Midland
Monroe
Muskegon
Oakland
Ottawa
Saginaw
St. Claire
Washtenaw
Wayne
If you reside in any one of these counties, then don't get discouraged. There are certain pockets and cities within these counties, where USDA grants approval of this attractive housing loan program. Kindly refer to the official website of USDA to get the complete information about eligible and non-eligible counties by clicking: http://eligibility.sc.egov.usda.gov/eligibility/textDiscriptionAction.do;jsessionid=56CEC05599EF7EC5AE738FD21BCA91A4?pageAction=oipCounty&stateCode=26
Income Limits – USDA Mortgages in Michigan
USDA has introduced a certain income limits to filter out those families who can afford their own home from their own finance. This income limit has been designed keeping in view the existing property index and income potential of local residents. You are suggested to visit the official website of USDA to get the complete list of income limits by visiting: http://eligibility.sc.egov.usda.gov/eligibility/welcomeAction.do?pageAction=pageLoad&requestInfo=GuaranteedIncomeLimits&NavKey=incomelimit@12
Advantages of USDA Mortgages in Michigan
Zero down payment for loan approval
Guaranteed as well as Direct Housing loan
Fixed rate interest for whole loan tenure
Flexible credit check
100% finance scheme available
No mortgage maintenance charges
Instant approval
US government backed and fully legal mortgage program
No collateral or security required for loan approval
Don't wait any further! Take the right action, at the right time, and apply for USDA mortgages in Michigan to secure your own home; at your own conditions. You can start right now by filling a short form in the right hand side of this webpage or by calling us at 877-342-7449 .