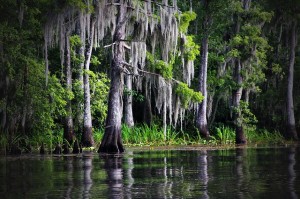 The historically important state of Louisiana has a multi-cultured, multi-lingual heritage, which is admired all over the country. This state is home to a number of agriculturists, entrepreneurs, artists and salaried employees who contribute to the overall growth of the national economy. However, among these, there exists a class which is dreaming of having a house; which they can call their own. But the current recession and turbulent economic times is resisting them from taking the huge investment.
But for all residents of Louisiana, there is finally some good news: US government and USDA (United States Department of Agriculture) has now come up with an excellent housing development scheme which is targeted to benefit such households who cannot afford their own homes. USDA mortgage in Louisiana is a popular housing scheme which is benefitting thousands of families all over the state. If you are a resident of counties such as Ascension, Caldwell, De Soto, Grant, Jackson, La Salle, Morehouse, Sabine, Union and many more within Louisiana, then you can avail this special mortgage scheme, and be the owner of your own house; at your own conditions.
USDA Mortgages in Louisiana – Non Eligible Counties
There are few counties which are not eligible for this scheme:
Bossier
Caddo
Calcasieu
East Baton Rouge
Iberia
Jefferson
Lafayette
Lincoln
Orleans
Ouachita
Plaquemines
Rapides
St. Tammany
Terrebonne
If you are a resident of any of these counties, then don't be discouraged! USDA has approved several pockets within these counties which are eligible for the mortgage plan. You are advised to visit the official website of USDA to get more detailed information regarding the eligible as well as non-eligible counties of Louisiana: http://eligibility.sc.egov.usda.gov/eligibility/textDiscriptionAction.do?pageAction=oipCounty&stateCode=22
USDA Mortgages in Louisiana – Income Limits
US government has introduced a flexible income limit rule to granting approval of this mortgage program. This income limit has been primarily designed to filter out those households who can afford their own homes (that is, their financial condition is good) and those who cannot repay the loan (that is, they are not willing to repay the loan). You can find the exact income limits, based on the county and number of household members, by visiting the official USDA website at http://eligibility.sc.egov.usda.gov/eligibility/welcomeAction.do?pageAction=pageLoad&requestInfo=GuaranteedIncomeLimits&NavKey=incomelimit@12
Some of the benefits of USDA mortgages in Louisiana include:
Loan approval despite bad credit history
Absolutely no down payment required
Easy loan repayment scheme
Long tenure of loan repayment (upto 30 years)
Fixed interest rate for loan
US government backed mortgage scheme
What are you waiting for? Avail the excellent housing program, offered by the US government; and materialize long-lasting dream of owning your own home. Join thousands of other families and individuals who have benefitted from this program. You can start right away by filling this short form on the right hand side of this webpage or by calling us at 877-342-7449 right now!