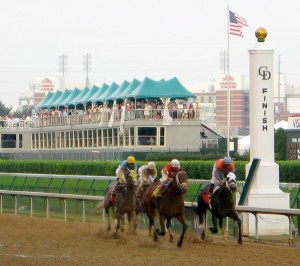 Welcome all residents of the "BlueGrass State" of America! If you are a resident of counties such as Bath, Bell, Harlan, Lee, Letcher, Marion, Boyle and many more within Kentucky, and if you are dreaming of having your own home, then there is some good news for you!
US government backed, USDA Mortgages in Kentucky can greatly assist you in fulfilling your dream of owning a home which you can call your own. USDA or United States Department of Agriculture has introduced this excellent housing scheme for rural development and progress. With excellent benefits and attractive features, thousands of households in Kentucky have taken advantage of this mortgage program and are owners of their own home. Now, it is your chance
Advantages of USDA Mortgages in Kentucky
Zero down payment required to start this loan program
Flexible rules for approval; even if you have a bad credit history
Fixed interest rate for easy loan repayment
Best part: Loan repayment tenure can be stretched to 30 years
US Government backed mortgage program for rural development
No collateral or security required for getting approval
Instant approval
USDA Mortgages in Kentucky – Non Eligible States
There are certain counties in Kentucky which are not eligible for this special rural housing development scheme. USDA has indentified these counties based on the development indexes and current housing scenario. The motto of USDA mortgage is to help develop rural and semi-urban locations.
The following counties are not eligible for USDA mortgages in Kentucky:
Boone
Boyd
Bullitt
Campbell
Christian
Clark
Daviess
Fayette
Franklin
Greenup
Hardin
Henderson
Jefferson
Kenton
McCracken
Madison
Meade
Warren
However, USDA has granted approval some areas within these above mentioned counties. In order to get complete information about all the eligible as well as non-eligible counties in Kentucky, please refer to the official website of USDA at: http://eligibility.sc.egov.usda.gov/eligibility/textDiscriptionAction.do?pageAction=oipCounty&stateCode=21
USDA Mortgages in Kentucky – Income Limits
US government wants to help and assist those rural and semi-urban households, who cannot afford their own homes with their current income potential. Hence, to filter out those households who can buy their own home with own finance, USDA has come out with income limit which acts as eligibility criteria for getting approval of this special mortgage plan. Kindly visit the official website of USDA to check the income limits of each county, based on number of households and the average income potential of its citizens by clicking this resource: http://eligibility.sc.egov.usda.gov/eligibility/welcomeAction.do?pageAction=pageLoad&requestInfo=GuaranteedIncomeLimits&NavKey=incomelimit@12
Being a resident of Kentucky, if you are still waiting for the right moment to materialize your dream of owning a house for your family, then do not wait further! USDA mortgages in Kentucky have been launched to help you out. You can start right away by filling the short form in this webpage and/or call us at 877-342-7449 .