USDA Mortgages in Iowa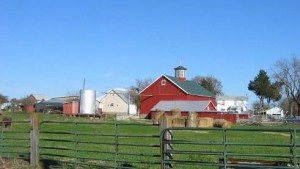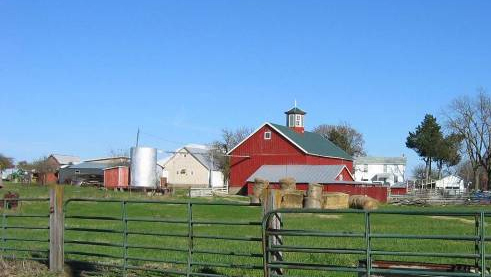 Welcome all residents of the 'Food Capital of the World'! US government and USDA (United States Department of Agriculture) has introduced a special rural housing scheme called USDA mortgage, which can help you in getting your own home, at zero down payment. If you are a resident of Adams, Cedar, Davis, Hancock, Lee, Lyon, Madison, Sac, Washington, Worth or other counties within Iowa, then you have an excellent chance of getting approval for this special program.
US government had initially launched USDA mortgage program to help those rural households who cannot afford to own their homes. But if you are residing in and around the boundary of any urban location, then also you can apply for this housing loan and get approval as well.
Benefits of USDA Mortgages in Iowa:
Loan is approved even if you have a bad credit history. The rules are very flexible
Absolutely no down payment is required to start the process
Best part is fixed interest rate loan repayment structure, which can be extended upto 30 years!
Fully backed by US Government and legal mortgage scheme
Can be used to buy a new home, repair/maintain existing homes/or relocate to a new home
Guaranteed as well direct housing loans
USDA Mortgages in Iowa – Eligibility Criteria
Mainly, there are two eligibility criteria for loan approval:
County: Based on the property index and overall development record, government has excluded residents of few counties from availing this special rural development program. Some of these counties are:
Black Hawk
Boone
Cerro Gordo
Clinton
Dallas
Des Moines
Dubuque
Johnson
Linn
Marshall
Mills
Muscatine
Plymouth
Polk
Pottawattamie
Scott
Story
Wapello
Warren
Webster
Woodbury
There are some pockets and areas within these counties where USDA approves the mortgage program. Please refer the official website of USDA to get the list of all eligible and non-eligible counties, by visiting: http://eligibility.sc.egov.usda.gov/eligibility/textDiscriptionAction.do?pageAction=oipCounty&stateCode=19
Income Limits: US government wants only the deserving households to get this loan. Individuals who are affluent and can afford their own homes cannot get this loan. Similarly, those households which are not capable of making the repayment are also excluded. For example, a household having 6 members in Grundy county should have income limits between $36600 and $98650 in order to get approval for guaranteed housing loan under USDA mortgage in Iowa.
You are strongly advised to visit the official website of USDA at http://eligibility.sc.egov.usda.gov/eligibility/welcomeAction.do?pageAction=pageLoad&requestInfo=GuaranteedIncomeLimits&NavKey=incomelimit@12 to get complete list of income limits depending on the county and number of members in the house hold.
Don't delay further! Your one step towards USDA mortgages in Iowa can help you to materialize your dream of owning your own home; at your own conditions. To start right away, please fill the short form at the right hand side of this webpage and/or call us at 877-342-7449 .