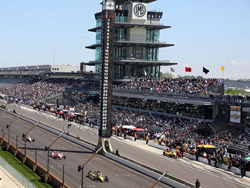 With over $ 200 billion worth of gross state product, Indiana is one of the richest states of USA. Rich with natural resources, industries and a productive population, Indiana is home to several rich citizens. However, there exists a middle class among within Indiana which is striving hard to materialize their dream of having their own house. But with recession looming ahead and turbulent economic times, it is becoming increasingly hard for the middle class to afford their own home. But, finally there is some good news: USA Government and USDA has introduced a special housing development plan, which can enable everyone to purchase their own home, and materialize their dream.
If you are a citizen of counties such as Clinton, Daviess, Crawford, Brown, Harrison, Henry, Jasper or others within Indiana, then you stand an excellent chance to get approved of USDA mortgage plan. With excellent features such as zero down payment and fixed interest rate, USDA mortgages in Indiana have been used by thousands of households to own their homes.
Non Eligible Counties – USDA Mortgages in Indiana
There are some counties which are not eligible for this mortgage program. Some of these counties are:
Allen
Bartholomew
Boone
Clark
Delaware
Elkhart
Floyd
Grant
Hamilton
Hancock
Hendricks
Howard
Johnson
Lake
LaPorte
Madison
Marion
Monroe
Porter
St. Joseph
Shelby
Tippecanoe
Vanderburgh
Vigo
Warrick
Wayne
If you are a resident of one of these counties, then don't get discouraged! USDA has specified some particular areas within these counties, which are infact eligible for USDA mortgages in Indians. For complete information regarding all the non-eligible counties, please refer to the official website of USDA at http://eligibility.sc.egov.usda.gov/eligibility/textDiscriptionAction.do?pageAction=oipCounty&stateCode=18
Income Limits – USDA Mortgages in Indiana
USDA has set income limits for households within Indiana in order to get the approval of this housing loan. For example, for a 4 member household in Starke county, the annaual income should be between $27750 and $74750 for successful approval of this mortgage program. You are encouraged to visit the official website of USDA at http://eligibility.sc.egov.usda.gov/eligibility/welcomeAction.do?pageAction=pageLoad&requestInfo=GuaranteedIncomeLimits&NavKey=incomelimit@12 for more information related to income limits.
Benefits of USDA Mortgages in Indiana
Some of the inherent advantages of this special mortgage scheme are:
Fixed rate interest
Long tenure for loan repayment (up to 30 years)
Zero down payments
US government backed housing development program
Guaranteed and Direct Mortgage
Your one positive action can help you to achieve your long unfulfilled dream of owning your own home; at your own conditions. For applying for USDA mortgages in Indiana, all you need to do to is: fill the short form at the right hand side of this webpage and/or Call us at 877-342-7449 right away.