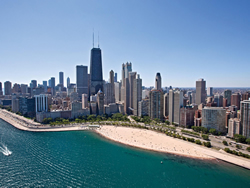 Often known as microcosm of America, Illinois is a state which is rich in natural resources and has been the focus point of politics, social and cultural history of USA. If you reside in counties such as Brown, Cass, Gallatin, Greene, Hardin, Jersey, Logan, Marshall, Mercer, Monroe, Ogle, Perry among other within Illinois, then you have an excellent chance of owning your home. US government along with USDA (United States Department of Agriculture) has introduced this attractive housing scheme for those households which cannot afford their own homes. Called USDA mortgage scheme, thousands of households have taken advantage of this program and got possession of their own homes. This post will explain how you can apply for this scheme, and get approval.
USDA Mortgages in Illinois: Non-Eligible Counties in Illinois
Based on the existing development metrics of counties in Illinois, USDA has come out with a list of those counties, which are not eligible for this mortgage program. Some of these states are:
Adams
Boone
Champaign
Cook
DeKalb
DuPage
Grundy
Kane
Kankakee
Kendall
Knox
Lake
McHenry
McLean
Macon
Madison
Peoria
Rock Island
St. Clair
Sangamon
Tazewell
Vermilion
Will
Winnebago
If you belong to any one of these counties, then don't get discouraged! There are several areas and cities within these counties which are eligible as well. For complete list of all counties and eligible areas, you are advised to visit the official USDA website at http://eligibility.sc.egov.usda.gov/eligibility/textDiscriptionAction.do?pageAction=oipCounty&stateCode=17
Income Limits for USDA Mortgages in Illinois
To ensure that only the appropriate candidates get mortgage approval in Illinois, the USDA and government have come up with flexible income limits. This income limit has mainly been created to filter out:
Those households, which are not capable of repaying the loan amount
Those households, which are capable of purchasing their own home
As per our estimates, most of the middle class households in and around Illinois fall between the flexible income limit introduced by the government. For more detailed and complete information about income limits of USDA mortgages in Illinois, please refer to the official website of USDA at http://eligibility.sc.egov.usda.gov/eligibility/welcomeAction.do?pageAction=pageLoad&requestInfo=GuaranteedIncomeLimits&NavKey=incomelimit@12.
Advantages of USDA Mortgages in Illinois
Long term loan repayment tenure (upto 30 years)
No down payment required
US Government backed scheme
Fully legal and guaranteed mortgage scheme
Flexible credit check
Instant approval
If you had a wish of owning your own home, but couldn't materialize this wish due to monetary constraints, then this is the best time to go for it. Take a decision, and apply for this attractive mortgage scheme. To start right away, all you need to do is fill this short form in the right hand side of this webpage and/or call us at 877-342-7449.