USDA Mortgages in Idaho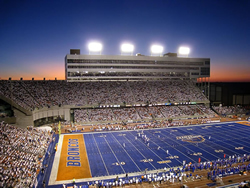 Welcome all Idahoans! Your dream of owning a house is finally going to become a reality. US government and USDA or United States Department of Agriculture has come up with an exciting housing development scheme called USDA mortgages, which can assist you in materializing your dream of having a house, which you can call your own. If you are a resident of counties such as Boise, Franklin, Idaho County, Jefferson, Lewis, Oneida, Latah, Valley and many more counties within Idaho, then you stand a chance to get approved of this mortgage scheme.
USDA Mortgages in Idaho – Non-Eligible Counties
Based on the development index and several such factors, there are some counties within Idaho which are not eligible for this rural housing development scheme. Some of these counties are:
Ada
Bannock
Bonneville
Canyon
Kootenai
Nez Perce
Twin Falls
Don't get discouraged! Within these counties, there are several areas and pockets which are in fact eligible. For complete list of counties and cities which are eligible for USDA mortgages in Idaho, please refer to the official website of USDA at : http://eligibility.sc.egov.usda.gov/eligibility/textDiscriptionAction.do?pageAction=oipCounty&stateCode=16
Income Limits for USDA Mortgages in Idaho
For correct filtering of applicants, USDA has introduced a very liberal and open ended income limits for successful application of this mortgage scheme. For example, for a two member household in Boundary country, the income limits for successful application of this mortgage scheme are between $20,400 and $74,750 in a year. Hence, if your income level is between these figures, then you are perfectly eligible for this mortgage scheme.
USDA has published the complete income limits, based on the household members and eligible states at its official website. For more information, you are suggested to visit the page at : http://eligibility.sc.egov.usda.gov/eligibility/welcomeAction.do?pageAction=pageLoad&requestInfo=GuaranteedIncomeLimits&NavKey=incomelimit@12
Benefits of USDA Mortgages in Idaho
There are several advantages of this attractive housing scheme. Some of these are:
Flexible: This mortgage scheme is very flexible, as it is not entirely dependent on credit score. Even individuals with poor credit score can apply for this loan and get approval
No down payment required
Fixed rate loan repayment scheme
Besides owning a new home, individuals and households can claim this mortgage scheme to renovate/repair their existing homes. Or even in case of relocation, this loan can be applied for.
US government back; Fully legal and secured
Your one action can help you achieve your dream of owning your home. Join thousands of other Idahoans who have availed this loan and secured their future. All you need to do is, fill the short form at the right hand side of this webpage and/or call us at 877-342-7449 right away!