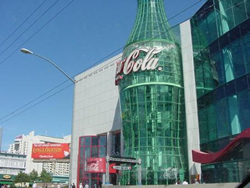 Welcome all residents of the 'Peach State' ! If owning a home was your dream all through these years but harsh economic conditions and turbulent recession forced you to think otherwise, then there is finally some good news for you: Residents of Georgia can now apply for USDA mortgages, which is sponsored and backed by the USA government.
USDA or United States Department of Agriculture has introduced this excellent housing development scheme called USDA mortgages in Georgia, wherein, based on your income limits and some other eligibility criteria, you can avail zero down payment and fixed interest rate powered home loans. If you are a resident of Bacon, Early, Evans, Fannin, Jasper, Lamar, Hart, Brooks and several other counties within Georgia, then you stand an excellent chance of securing this attractive loan.
County Eligibility for USDA Mortgages in Georgia
USDA mortgage in Georgia was initially conceptualized for residents of rural areas who cannot afford to own their home. However, the eligibility factors have now been relaxed and residents from nearby town and suburbs bordering the main cities can also apply for the loan and get their own home.
Some of the counties within Georgia are not eligible for this mortgage like:
Baldwin
Barrow
Bartow
Bibb
Bulloch
Camden
Carroll
Catoosa
Chatham
Chattahoochee
Cherokee
Clarke
Clayton
Cobb
Columbia
Coweta
Dade
DeKalb
Dougherty
Douglas
Fayette
Floyd
Forsyth
Fulton
Glynn
Gwinnett
Hall
Henry
Houston
Jones
Laurens
Lee
Liberty
Long
Lowndes
Madison
Muscogee
However, within these counties, there are several areas and pockets which are eligible. For complete list of all counties which are ineligible, please refer to the official website of USDA at: http://eligibility.sc.egov.usda.gov/eligibility/textDiscriptionAction.do?pageAction=oipCounty&stateCode=13
USDA Mortgages in Florida- Income Limits
Based on the prevalent income potential of households residing in the specific counties, USDA has come up with income limits. In order to be eligible for USDA mortgages, the net annual income of applicants should be within these income limits. For example, for a 4 person household in Butts County, the annual income should be within $30,750 and $74,750 to be eligible for guaranteed housing loan based on USDA rules. Please refer to http://eligibility.sc.egov.usda.gov/eligibility/welcomeAction.do?pageAction=pageLoad&requestInfo=GuaranteedIncomeLimits&NavKey=incomelimit@12 for getting complete information about the income limits.
USDA mortgage in Georgia is loaded with exciting benefits such as:
Zero down payment
Long tenure of loans (upto 30 years)
US Government backed mortgage
Easy approval and many more
USDA mortgage in Georgia is the most recommended and preferred scheme for those households who cannot afford their own homes. Don't wait any further! Fill the short form present in the right hand side of this webpage or call us at 877-342-7449 to know more about this attractive housing scheme.