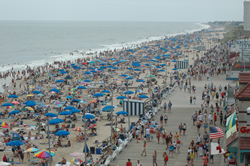 If you are a resident of Delaware, then there is an excellent opportunity using which you can now easily own your own home, without any trouble.
USDA Mortgages in Delaware are a unique initiative through which the United States government encourages every rural resident of Delaware to own their own home.
USDA or United States Department of Agriculture along with the Government of United States has initiated this program to ensure affordable housing scheme for each and every resident of Delaware.
Some Advantages of USDA Mortgages in Delaware
Easy credit check
Finance available – 100%
Flexible income level criteria
30 years loan repayment period
Loan can be utilized to purchase a new home, or repair/maintain existing ones
No down payment required to start the loan
Interest rate for the loan amount is fixed for the whole tenure
US Government backed loan program
USDA Mortgages in Delaware – Non Eligible Counties
As of now, Kent and New Castle are those counties which are not eligible for this unique housing development scheme. However, there are some areas and pockets within these counties which are eligible for the loan. Sussex County is fully eligible for USDA mortgages. For more details related to all eligible as well as non-eligible counties, please refer to the official USDA website at: http://eligibility.sc.egov.usda.gov/eligibility/textDiscriptionAction.do;jsessionid=85E665E7C20F148C6CB6D593AF937A6B?pageAction=oipCounty&stateCode=10
USDA Mortgages in Delaware – Income Limits
US government has introduced income limits rule which is used to grant this loan approval. This unique income limit system has been brought in to eliminate those households which can afford to purchase their own home with their own money. Basically, this housing development program was introduced for those households and individuals who are not in a position to buy their own home. Hence, if you are resident of Sussex and your household consists of 4 persons, then in order to be eligible for the loan, your yearly annual income should be between $31300 and $78200 to be eligible for this mortgage program.
For complete information about the income limits and rules based on the household numbers and counties, please refer to the official website of USDA at : http://eligibility.sc.egov.usda.gov/eligibility/welcomeAction.do?pageAction=pageLoad&requestInfo=GuaranteedIncomeLimits&NavKey=incomelimit@12
Owning a house is a dream for everyone – some are able to achieve that and some can't. This fantastic rural housing development program by US government is an excellent opportunity and chance for those who are still dreaming of owning their own home. With flexible eligibility criteria and low interest rate which is fixed for the whole loan tenure, there cannot be any better chance to fulfill your dream of purchasing your own home, at your terms and conditions.
Don't wait! You can start the process of applying for USDA mortgages right away by filling the short form in the right hand side of this webpage and/or by calling us at 877-342-7449 .