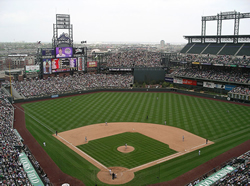 This is the best time for the residents of Colorado to apply for US government backed, USDA mortgage. United States Department of Agriculture or USDA has started this attractive rural housing development scheme, wherein residents of Colorado can apply for guaranteed or direct housing loan, as per their convenience. Hence, if you are staying in the counties of Alamosa, Baca, Costilla, Delta, Eagle, Elbert, Gilpin, Lincoln etc within the Colorado state, then you have an excellent chance to get approved mortgage within short span of time.
USDA mortgages in Colorado had been initially devised to assist families and households in rural areas, so that they own their homes. There are some counties within Colorado which are not eligible for this mortgage scheme such as:
Adams
Arapahoe
Boulder
Douglas
El Paso
Jefferson
Larimer
Mesa
Pueblo
Weld
However, within these counties, there are some particular areas which are in fact eligible. For complete list and more information about the eligible areas within Colorado State, you are advised to visit the official website of USDA at http://eligibility.sc.egov.usda.gov/eligibility/textDiscriptionAction.do?pageAction=oipCounty&stateCode=08
Income Limits for USDA Mortgages in Colorado
You may wonder why the government has earmarked income limits for the approval of this loan. The reason being, that USDA wants to filter out the households who cannot repay the loan back to the government. Additionally, it also wants to make sure that affluent and financially secure households which can purchase their homes from their funding are not granted this special mortgage scheme. Hence, based on the median income level of the surrounding urban and rural areas, USDA has come out with income limits for granting approval of this loan.
But don't worry! The income limits are very generic in nature, and most of the residents who are staying in and around the eligible counties can easily fall into this limit. For example, a 5 member household residing in the Gilpin County must be having income limit between $44850 and $123,350 to be able to secure the Guaranteed Housing Loan. You can visit : http://eligibility.sc.egov.usda.gov/eligibility/welcomeAction.do?pageAction=pageLoad&requestInfo=GuaranteedIncomeLimits&NavKey=incomelimit@12 to get updated and complete information for income limits based on counties and number of house hold members.
Advantages of USDA Mortgages in Colorado
This rural housing development scheme was formulated to give maximum leverage to the families which cannot afford a house. Hence, the rules and regulations are very liberal.
100 Finance available for the mortgage
US government back housing development scheme
Absolutely no down payment required
Fixed interest rate for the whole tenure
Liberal income limits and easy approval
Hurry up! Join thousands and thousands of Colorado residents who have taken advantage of this special housing loan scheme, and materialized their dream of owning their home. You can start right away by filling the adjoining form in the right hand side of this webpage or by calling us at 877-342-7449 .