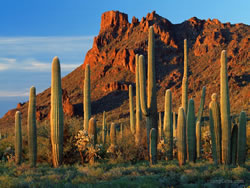 The recent burst of housing bubble had considerable effects on the residents of Arizona. Being the 15th most populated state of USA, Arizona is home to thousands of families who couldn't afford a home. But now, due to efforts from US government and especially United States Department of Agriculture, it is now possible for residents of Arizona to get guaranteed and direct loans to purchase their own homes. This loan, also called USDA Mortgage, can be requested by all residents of counties such as Apache, Gila, Graham, La Paz, Santa Cruz etc.
However, there are few counties within Arizona which are not eligible for this mortgage scheme. These counties are:
Cochise
Coconino
Maricopa
Mohave
Pima
Pinal
Yavapai
Yuma
You can visit the official website of USDA to check the areas which are eligible as well as not eligible at http://eligibility.sc.egov.usda.gov/eligibility/textDiscriptionAction.do?pageAction=oipCounty&stateCode=04
Income Limits for USDA Mortgage in Alabama
The United States of America has specified that the applicants of this scheme must be eligible based on some parameters such as income limits. Based on the number of members in the household and the average salary of the area, USDA has come out with the exact eligibility criteria in terms of income limits. Hence, if a resident of Greenlee county in Arizona applies for Guaranteed Home Loan under this USDA mortgage, and his household has three occupants, then in order to be eligible his income should be between $22,650 and $74,750. The minimum income amount is determined to find out the inclination and capability to pay the instalments of repayment.
To get complete charts and comparison of income limits for residents of Arizona, please refer to http://eligibility.sc.egov.usda.gov/eligibility/welcomeAction.do?pageAction=pageLoad&requestInfo=GuaranteedIncomeLimits&NavKey=incomelimit@12
Benefits of USDA Mortgage in Arizona
There are myriad advantages of opting for this attractive loan program. Some of these are:
The loans are financed 100%. It means that you are not required to pay anything to get the approval.
The loan can be used to own a new home, renovate/repair existing home or relocate to a new home
The buyer need not be the first one to own that home
No asset is required to reserve
Most of the families have the dream and desire to own their home. But due to hard economic times, stricter rules and sometimes ignorance about government schemes, families are not able to materialize their dream. But do not delay further! Take full advantage of this fully legal and government sponsored housing development scheme to own your own home. You can start the process right away by filling the form present in the right hand corner or you can call us at 877-342-7449 to get more information and expert guidance.