How to Refinance a USDA Home Mortgage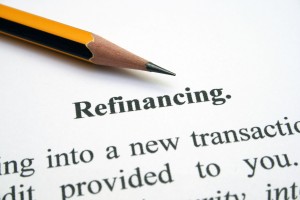 If you are looking for a way to refinance your USDA home mortgage then USDA refinance program will surely come on handy for you. USDA streamline refinance program is a pilot program that was launched by the United state Department of Agriculture in 2012. A USDA refinance pilot program was created and started keeping in mind the pre-existing streamlined programs like IRRRL or the VA streamline refinance started by the Department of Veteran Affairs, FHA Streamline Refinance Program as well as the HARP program by Fannie Mae and Freddie mark. All these programs have been quite successful and USDA refinance program was also launched to mirror the success of the above mentioned programs.
USDA refinance program surely give you a great and easy way to refinance your existing USDA loan. The best thing about the USDA Streamline Refinance programs is that they are available to applicant with the least complications with fast underwriting. Even the closing of these refinance pilot programs is available within a 3 weeks period.
If you are planning to refinance your USDA home mortgage with the help of USDA Streamline refinance program then you just need to keep in mind the very simple and few eligibility criteria given below:
The property you are planning to refinance must be your primary residence.
The home are the property for which you are looking for a refinance program must be loaned or mortgaged under a USDA guaranteed home loan or a USDA direct home loan
Before you start the process of applying for refinance you must have on-time payments for one year that also equals to 12 installments
Apart from these extremely uncomplicated as well few eligibility criteria no other credit requirement is necessary for the application of these USDA refinance programs. Moreover these refinance programs do not even require a home inspection and the applicant does not have to meet a set credit score i.e all credit scores are accepted.