About USDA Mortgages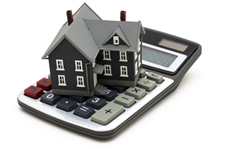 Also known as the USDA Rural Development Guaranteed Housing Loan Program, the USDA loans are offered by the federal government and are backed by the United States Department of Agriculture. These loans are specifically designed to help low income families realize their dream of becoming  owners to their own home in the most uncomplicated and flexible manner possible.  The different types of USDA loans available are:
Guaranteed Loan
Direct Loan
Rural Repair and Rehabilitation Loan
Low Interest Rates
There are a lot of advantages of USDA loans, the main one being that these USDA mortgages are available to borrowers at 100% financing options which means that zero down payments is required under the USDA loan program. Moreover, these loans are available to borrowers at really low interest rates that are quite unbeatable by other conventional and traditional loan programs. However, in order to qualify for these loans, the borrower must meet the USDA loan eligibility requirements.  The USDA eligibility requirement that the borrower must meet is that he must meet the low income criteria of the loan program. Other important qualifying factors are:
The property must be located in the eligible rural area as stated by the USDA
The property must be the primary residence of the borrower
Current USDA Mortgage Rates
The mortgage rates of the USDA home loans since October 1 , 2012 are the following:
For property purchase – Upfront 2.00% fee paid at closing – dependent on the loan size
For property refinance – Upfront 2.00% fee paid at closing – dependent on the loan size
For all loans- Annual fee of 0.40% – dependent on the remaining principal balance
When compared with loan programs like FHA or other traditional loans,  USDA mortgage rates are often the lowest.