USDA Rural Development Program
Rural Communities in Crisis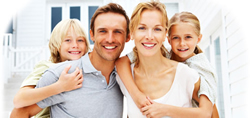 With more and more people moving to big cities every year in search of jobs, and economic prosperity, more and more rural communities are drying up. With populations in rural communities dwindling at historic rates, fewer Americans are seeing farming and commercial activity in rural communities as a viable option towards economic prosperity. With this economic crisis sweeping across much of today's rural America, the United States Department of Agriculture (USDA) has stepped in to provide much needed assistance to individuals, businesses, and families through the USDA Rural Development Program.
USDA Rural Development Program
The USDA Rural Development Program is aimed to help economic and community development in rural areas, as well as improve economic conditions and the quality of life in rural America. The USDA Rural Development Program is a government run program that provides individuals and families in rural areas assistance with loans for housing, business, community development and public utility projects. Program assistance is provided in many ways including direct or guaranteed mortgage loans, government grants, technical assistance and research and educational matierals.
Rural Home Financing
The USDA Rural Development plan was designed to give moderate to low income families an opportunity to secure a low interest mortgage in rural communities with populations of 20,000 or less. This program provides a home loan guarantee for eligible individuals and families that meet all necessary eligibility guidelines. The home loan guarantee is made by the government to third party lenders, who then loan the money to individuals and families looking to purchase a home in a rural community.
Under the USDA home loan program, families can borrow up to 100% of the value of the home, including closing costs, with no mortgage insurance and absolutely no money down. Also, with the help of the USDA rural development program, rural home seekers have the opportunity of building a brand new home from scratch, or make repairs or renovations to their existing rural property.
Rural Business and Community Development
The USDA rural development program also provides much needed loans and grants to businesses and community programs in rural areas. Under this program, the USDA provides financial assistance for business loans and grants that are aimed to stimulate rural economies by creating businesses, jobs, community facilities and partnerships.
Loans can be obtained for the development of hospitals, libraries, schools, fire and police stations, and community centers. The USDA also offers much needed assistance to rural public utility programs helping companies provide rural areas with essential utilities, such as water, electricity, waste management, and telecommunications. The USDA is committed to the development and economic prosperity of rural areas across the United States, and assuring that rural communities receive the same financial assistance as larger towns and cities across the United States.