Prequalifying For A Home Loan
What is home loan prequalification?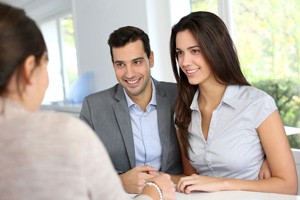 The home loan prequalification is a process that will help you as a borrower to get an idea as to how much you can borrow for your new home.  Home loan prequalification can be simply defined as a process that will provide you with an estimate as to how much your lender will be willing to loan you. You will be required to present your assets and income and on the basis of this your home loan lender will give you a written maximum loan amount based on your debt-to-income ratio. However, you must remember that prequalification is just a not a full approval but just a preliminary decision that will help you decide whether buying a home is a viable option for you as well as your price range for it.
What to Look for in a Home Loan Lender
When you are looking to find your best home for yourself then you must select the right home loan lender that will give you the best mortgage rates. In order to get the best deal you must research and talk to multiple lenders so that you can compare the various mortgage rates being provides as well as the loan options available with them. Before you make your final decision make sure that you have called several lenders so that you can be satisfied that you are making the right decision.
 Get Prequalified for your Home Loan
Mortgage prequalification process will not only help you get the best home loan lender but will also get you to find the perfect home that fits your budget. With internet becoming a part of our everyday lie you can now easily choose to prequalify online as well. Get prequalified for your home loan today by contacting us at 877-342-7449.