USDA Streamline Refinance Program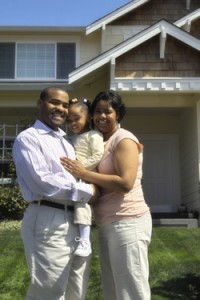 The USDA Streamline Refinance program, also known as the Guaranteed Rural Housing Refinance Program, is a great opportunity for homeowners who already have a USDA home loan to refinance and take advantage of lower rates. Because home mortgage interest rates are nearing all time record lows, the USDA streamline refinance program gives USDA homeowners an excellent opportunity to take advantage of today's lower interest rates and lower their monthly mortgage payments. The streamline refinance process is simple, the qualification process is quick and easy and generally requires no appraisal or credit check. With today's mortgage market rates at historic lows, if you are currently paying over 5% interest on your USDA loan you should strongly consider the USDA streamline refinance process.
USDA Streamline Refinance Requirements
To qualify for the USDA streamline refinance program you must already have an existing USDA Guaranteed or Direct mortgage. Your mortgage can not be delinquent at the time of the refinancing and your existing loan must be current for 180 days prior to your refinance application. Also, your new USDA refinance loan, including the guarantee fee, can be no more than the original amount of the loan. To be qualified to refinance your USDA loan, your refinance must result in lowering your monthly payment and interest payment by at least 1% of your current interest rate. And lastly, if there is more than one borrower on the existing USDA home loan, and one of them wants to relinquish their interest in the property, the remaining borrower must prove the ability to repay the rest of the loan.
Additional Factors
Other factors in determining the amount you can refinance for has to do with the maximum amount of financing that is allowed for a USDA mortgage. The maximum amount that is allowed to be refinanced is 103.5 % of the appraised value of the home. It is also important to note that when refinancing it no longer matters if your home is in a USDA eligible area. Even though USDA rural eligibility guidelines can change for certain areas, if you currently have a USDA home loan, you will be eligible for the refinancing program. However, because the USDA loan program is designed specifically for moderate to low income families, the USDA refinance program doesn't allow you to receive any cash out on your home. The refinance is strictly for lowering your interest rate and reducing your monthly mortgage payment.