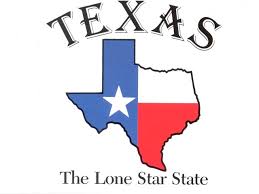 Welcome all residents of Texas!
Now, you can materialize your dream of owning your own home, at your own conditions. US Government and USDA (United States Department of Agriculture) has come up with an excellent rural housing development program which will help families like you who cannot afford to have their own home due to harsh economic conditions. If you are a resident of counties such as Anderson, Austin, Bailey, Blanco, Camp, Cass, Coke, Dawson etc in Texas, then you stand an excellent chance of securing your own home. The best part of this special USDA mortgage program is that you are not even required to make any down payment!
USDA Mortgages in Texas – Income Limits
Based on the average income potential of the residents of specific counties, USDA has come out with income limits which filter out those families which are capable enough to purchase their own homes. Primarily, this special rural housing development scheme has been designed to assist those families which cannot afford their own homes.
For instance, for a 3 member household residing in Houston, the annual income should fall between $30150 and $76900 to get approval for guaranteed housing loan.
Kindly refer to the official website of USDA to get the complete information about the income limits based on the county and number of members in the household; by clicking this link: http://eligibility.sc.egov.usda.gov/eligibility/welcomeAction.do?pageAction=pageLoad&requestInfo=GuaranteedIncomeLimits&NavKey=incomelimit@12
Non Eligible Counties – USDA Mortgages in Texas:
Below are some of the counties which are not eligible for this special mortgage program
Hidalgo
Hunt
Gregg
Grayson
Jefferson
Kaufman
Lampasas
Lubbock
Maverick
Montgomery, etc
This eligibility list has been taken out after considering the existing development and progress of the specific country. In case you happen to reside in any one of these counties, then also you have a chance to get approval. There are some areas and counties within these non-eligible counties which have been granted approval by USDA. To know more about the detailed list and updated information, please visit the official website at: http://eligibility.sc.egov.usda.gov/eligibility/textDiscriptionAction.do?pageAction=oipCounty&stateCode=48
Find some of the inherent advantages of USDA Mortgages in Texas:
Get loan approval despite bad credit history
Flexible income limits
100% Loan Finance option available
No down payment required (best part)
Fixed interest rate for the whole loan tenure
Loan repayment tenure can be extended till 30 years
Backed by US government
Instant approval
All it takes from you is one bold step. Don't delay further! Join hundreds of other families from Texas who have taken advantage of USDA Mortgages in Texas and secured their own home. You can start right away by filling this short form in the right hand side of this webpage and/or by calling us at 877-342-7449 .