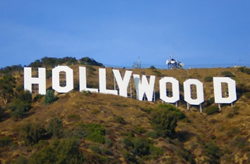 United States of America's most populous state and third most extensive state, California is home to thousands of entrepreneurs, artists and salaried employees who all have a dream of owning their own homes. However, with turbulent economic times and harsh financial conditions, it becomes tough to save big for this huge investment.
But no worries henceforth; The United States Department of Agriculture or USDA has come up with an excellent mortgage scheme for all residents of California so that they can have their home which they can call their own. In case you reside in counties such as Alpine, Colusa, Glenn, Inyo, Lake, Mono, Plumas, Sierra and many more within California, then can successfully apply for this excellent rural housing development program and secure their own house!
USDA mortgages in California was devised initially only for rural areas. However, if you stay near the periphery of urban locations and fall under the income limits as devised by USDA, you can easily secure your loan.
Ineligible Counties for USDA Mortgage in California
Below are the counties which are not eligible for USDA mortgages in California:
Alameda
Butte
Contra Costa
El Dorado
Fresno
Humboldt
Imperial
Kern
Kings
Los Angeles
Madera
Marin
Merced
Monterey
Napa
Orange
Placer
Riverside
Sacramento
San Benito
San Francisco
San Joaquin
San Luis Obispo
San Mateo
Santa Barbara
Santa Clara
Santa Cruz
Shasta
Solano
Sonoma
Stanislaus
Sutter
Tulare
Ventura
Yolo
Yuba
However, there are some areas within these counties which are eligible as well. For more detailed information and guidelines related to the eligible counties and areas within California, kindly refer to the official USDA website at http://eligibility.sc.egov.usda.gov/eligibility/textDiscriptionAction.do?pageAction=oipCounty&stateCode=06
Income Limits for USDA Mortgages in California
Government of United States of America has come up with several security mechanism which ensure that the loan is repaid and only deserving individuals and households are able to secure this special housing loan. In the same endeavor, USDA has devised income limits for determine the right kind of applicants. For instance, a household with 4 members residing in El Centro need to have income limit between $28950 and $74750 in order to secure Guaranteed Housing Loan under this scheme.
For detailed information regarding income limits for USDA Mortgages in California, please go through this link from official USDA website: http://eligibility.sc.egov.usda.gov/eligibility/welcomeAction.do?pageAction=pageLoad&requestInfo=GuaranteedIncomeLimits&NavKey=incomelimit@12
Unique Advantages of USDA Mortgages in California
Some of the advantages of this special rural housing program are:
No down payment required (best one)
100 % Finance Approval
15-30 years fixed interest rate
US Government backed mortgage scheme
Liberal income limits and easy approval
USDAMortgagesLoans.com is the one stop destination to find out more detailed and comprehensive information related to USDA mortgages in California. Don't wait further; fill the form on the right hand side of this webpage or call us at 877-342-7449 right away!